The Game
StoneLoops! is an amazingly dynamic puzzle-arcade game set in the prehistoric world of Jurassica. Thanks to unique gameplay mechanics and non-stop action, it's bound to please even the most selective gamers.
Each of the game's 75 levels was handcrafted and designed to bring you a new form of chalenge.
StoneLoops! is a highly polished game focused on bringing lots of fun to everyone. You can download it in a matter of few minutes so it's really worth to give it a try.
Be prepared to think a lot on some, while on others you can vent off steam and just focus on smashing things to tiny pieces.
What's cool about StoneLoops! ?
Unbelievably dynamic gameplay
Unique game mechanics
75 handcrafted levels
3 different game modes
24 trophies to unlock
Own a house in 5 different lands
9 smashtastic powerups

Fun in-game features and powerups:
Here's an example of some of the smashtastic powerups you can find in StoneLoops!
Boost
Collect it to boost your progress bar! Now that's handy!
Spear
Shoot a barrage of obsidian spears to wreak some havoc!
Color cloud
Swoosh! And now all nearby stones turn to one color!
Storm
Cast lightning that cuts through the stones.
Stop
Stops the time for few seconds. Don't ask how.
Pteranodon
He's there to help you by destroying the most threatening stones. Squawk!
Meteor
Just sit there and watch everything go into pieces.
Fireball
Here it goes... BLAM!!!
Multicolor
Your joker stone. Can be of any color you like!
Three modes of gameplay
Take an exciting journey through the land of Jurassica, master 75 different levels and test your reflexes in this fast-paced gameplay mode. Fun guaranteed!

For the thinkers out there. In this mode you don't have to worry about fast moving stones. After each move you can think as much as you want on making the next one.

Dare for a challenge? Pick one of the levels you've already been to and try to beat your score by holding on as long as you can, while the difficulty quickly ramps up!
Build a house:
In StoneLoops! you travel through 5 exotic land of Jurassica - ranging from wild jungle, through ever-frozen glacier, to blazing volcano. And more - you get to own and upgrade a house in each of these lands.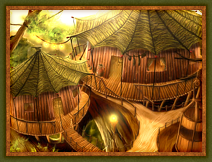 Jungle Cottage
Who wouldn't dream of a house on a tree? The views are spectacular, the air is fresh and the sabretooth tigers are way below. The only problem is inviting your neighbors for a grill party.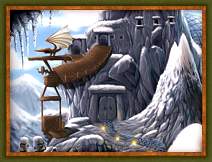 Glacial Cavern
Warm and cozy household for the modern family. Invite your friends and watch the mammoths migrate gently in the setting sun. Central heating and cable TV already installed.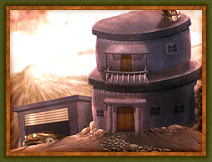 Volcano Plaza
A romantic settlement for freshly married. He roast a fresh steak by the lava river, while she takes a healthy mud bath in the warm spring.

System Requirements:
Windows 98/98SE/ME/2000/XP/Vista
700 MHz CPU
128MB RAM Memory
36 MB Hard Disk space after install
Windows Compatible Sound Card